Plenary Speakers
Plenary Speakers include: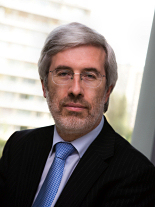 Mario Campolargo
Director, Net Futures, DG Communications Networks, Content and Technology, European Commission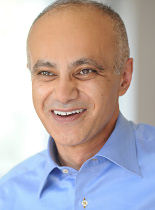 Hossein Moiin
Chief Technology and Strategy Officer, Nokia Siemens Networks
Hossein has over 25 years of international experience in the Information Technology and telecommunications industries with proven expertise in driving technology strategy and architecture to ensure growth and profitability. He is known to have an in-depth understanding of the business context of the ICT sector, bringing a high level of customer focus and innovation to Nokia Siemens Networks.
Hossein joined Nokia Siemens Networks from British Telecom in 2010. During his extensive career, he has worked in several leading companies in leadership roles in Europe, Asia and the United States. As an active consultant, Hossein has been a Board Member of several technology startup companies. Furthermore, he has served as an investment or strategy advisor in leading firms across the globe.
Hossein holds a Ph.D, Master of Science, and Bachelor of Science degrees in Electrical and Computer Engineering from the University of California, Santa Barbara. He is married with two children. In his spare time, he enjoys skiing, reading, watching films and spending time with his family.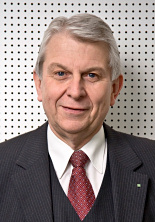 Prof Hans-Joachim Grallert
Director, Fraunhofer Heinrich-Hertz Institut
Prof Hans-Joachim Grallert is a full Professor for Telecommunications at the Technical University of Berlin and Executive Director of Fraunhofer Institute for Telecommunications, Heinrich Hertz Institute since 2005. Previously he was Managing Director and founder of Marconi Communications Ondata GmbH and Vice President in Marconi Optical Networks. He held the position Head of development of transmission systems in Siemens AG, Munich, Member of the board and Senior Vice President of Siemens Information and Communication Optical Networks. He has been involved 31 inventions and patents and over 38 publications. He is a member of a number of advisory boards including Optec Berlin-Brandenburg, ECOC and the Optical Transmission Systems Division of the German Information Technology Society.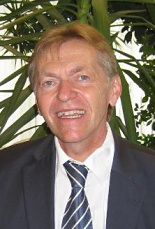 Reiner Liebler
BnetzA, Germany
Reiner Liebler is currently Head of Division "Technical Telecommunications Regulation & EMC", Federal Network Agency for Electricity, Gas, Telecommunications, Post and Railways. He has previously had the posts of Head of Division "Radio Spectrum Policy", Federal Ministry of Economics and Technology (BMWi), Head of Section "International Spectrum Affairs", Regulatory Authority for Telecommunications and Post and Head of Section "Spectrum Utilisation Concepts", Federal Office for Posts and Telecommunications.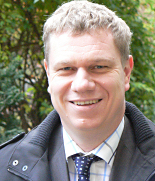 Chris Woolford
Director of Spectrum and International Policy, OFCOM UK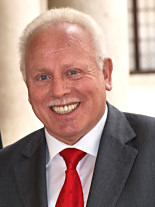 Dr. Peter Meissner
Operating Officer, NGMN Next Generation Mobile Networks
The NGMN (Next Generation Mobile Networks) Alliance is an open forum founded by world-leading mobile operators. Its goal is to ensure that the standards for next generation network infrastructure, service platforms and devices will meet the requirements of operators and, ultimately, will satisfy end user demand and expectations. Projects are established to share, assess, and drive various aspects of mobile broadband technologies focusing on LTE/EPC and its evolution. The results complement and support the work within standardisation bodies and industry fora.
Peter serves as Operating Officer and Member of the Board of the NGMN Alliance. He is responsible for the management of NGMN"s operations, the definition of the strategic direction towards the Board, the co-ordination of projects and task forces, as well as the representation of the NGMN Alliance in the Telco community.
By doing research and business in various fields of Telecommunications for over 30 years including more than 15 years of executive management with operators of mobile communication networks, Peter has gained broad technology and management experience.
From 2000 until 2006, he held positions as a Senior Executive in Orange. He started as Chief Technical Officer with Orange Communications SA, Switzerland, and finally was responsible for Quality and Performance as Corporate Vice President with Orange SA, Paris. Prior to joining Orange, he was more than 7 years with E-Plus Mobilfunk GmbH as General Manager, Systems Engineering.
Peter has held various positions as founding Board Member in industry fora including the UMTS Forum. He has been serving as a Scientific Advisor to the German Research Foundation since 1996.
Since July 2006, he has been running his own company as a Business Consultant, focusing on innovation, strategy, and organization development in key areas of the telecommunications industry. With his experience and personal network he provides support for several enterprises as Board Member or in mission critical projects.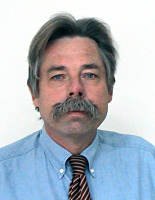 Ruprecht Niepold
Adviser Radio Spectrum Policy, DG Information Society and Media, European Commission
Ruprecht Niepold is an adviser on spectrum policy at the Directorate General for Information Society and Media of the European Commission (DG INFSO). He holds a Degree in Electrical Engineering from the Technical University of Karlsruhe and a PhD from the University of Stuttgart. From 1977 he worked at the Fraunhofer Gesellschaft in applied research for industry in the field of industrial automation before joining the European Commission in 1989 where he became responsible for relations with Japan and South East Asia in the field of telecommunications policy. As of 1997 he led the unit dealing mobile and satellite communications regulatory aspects. Between 2003 and 2008 he headed the unit in charge radio spectrum policy from an EU perspective. Since May 2008 he advises the Director General of DG INFSO on radio spectrum policy issues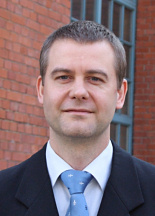 Dr Lutz Stobbe
Fraunhofer-Institut für Zuverlässigkeit und Mikrointegration IZM, Germany
Dr. Lutz Stobbe is senior scientist and project manager at the IZM Department Environmental and Reliability Engineering. He joined Fraunhofer Institute for Reliability and Microintegration in 2000 focusing his research work on sustainable technology strategies and respective assessment methodologies in the ICT sector.
Since 2006 he was leading various Preparatory Studies for the European Eco-design-Directive (EuP/ErP) including Lot 4 "Imaging Equipment", Lot 5 "Televisions", and Lot 26 "Network Standby". He also worked on the Study "Impacts of ICT on Energy Efficiency" for DG INFSO and many other topic related projects for public and industry customers.
Since 2011 he is leading the accompanying research team for the IT2Green technology program. This program addressing energy-efficient ICT for SMEs, the Administration and the Home is financed by the German Ministry of German Federal Ministry of Economics and Technology.
He received in 2000 Master Degrees in Japanese Studies, Economy and Modern History form the Free University of Berlin and received a Doctors Degree in Japanese Studies also from the Free University of Berlin in 2004. The topic of his dissertation was "Technology Strategies of the Japanese Electronics Industry until 2010".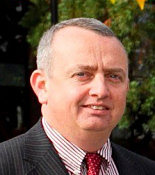 Mark Daly
ESB, Ireland
Mark Daly, qualified in Electronic Engineering and is currently working as the Demonstrations Project Manager for ESB eCars. His early experience was in electronic manufacturing and production, later moving into wider electro-mechanical roles. Mark first came to the Power Industry in 1998 on the Commissioning of a Combined Cycle Gas Turbine. With considerable experience in control systems and practical experience of O&M for one of Ireland's largest generator sets he has taken his experiences into Ireland's Electric Vehicle domain. Mark is responsible for ESB's input into a variety of projects related to Electric Vehicles including the 'Green eMotion', 'FINSENY' and 'Mobi.Europe' Projects. These projects cover a wide scope of interest including technologies, ICT and interoperability across Europe.
ESB, the prominent power utility in Ireland is responsible for the roll out of electric car charge points. In March 2010, ESB installed the first on-street charge points in Dublin and they are now being deployed in other locations across the country.
ESB is also implementing the supporting IT and payment systems which will have open accessibility for all energy supply companies. Naturally, the introduction of any new technology calls for extensive trials and research. ESB ecars is conducting pilot projects to analyse the infrastructure and collect data on consumer behaviour and trends.
Ireland is one of the fore runners in the development of electric cars and with innovation and leadership from a number of organisations, the country's international position is further strengthened. ESB is working with partners to drive the change towards sustainable transport.
ESB is working with international companies such as Intel and IBM, as well as Irish firms such as JTM Power and M2C who are developing charging infrastructure products.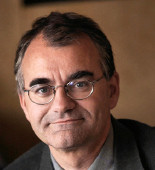 Thierry Van Landegem
Vice President Global Operations Bell Labs, Alcatel-Lucent Bell Labs
Thierry Van Landegem is currently Vice President of Global Operations for Bell Labs, the research and venturing arm of Alcatel-Lucent. He heads all Bell Labs locations worldwide and his responsibilities include innovation culture, eco-system, open innovation and operations.
Prior to this he served as a Vice President of the Internet Access Division responsible for a broadband product line. Before that he was the Director of Network Architecture and Strategy for the Alcatel group in the areas of broadband telecommunications.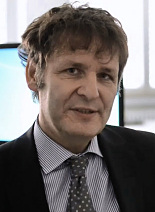 Prof. Klaus David
University of Kassel, Germany
Dr Klaus David has 12 years of industrial experience with HP, Bell Northern Research, IMEC, T-Mobile (as Head of Group) and IHP (as Head of Department). For 5 years he has been working and living in UK, Belgium, USA, and Japan. He has published over 150 scientific articles, including 3 books, and has registered over 10 patents. Since 1998 he is full professor and since 2000 he is the Head of the Chair for Communication Technology (ComTec) at Kassel University, Germany. His research interests include mobile applications and context awareness.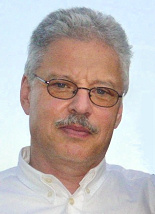 Prof. Paul Müller
University of Kaiserslautern, Germany
Before studying mathematics, information-technology, and economics at the University of Bochum, Paul Müller worked as an engineer for SEL (Alcatel) with a focus on telecommunication.
He started his scientific career as a researcher at the University of Tuebingen where he developed a large computer-based statistical information system in 1975. In 1982 he started working with the University of Ulm where he obtained his doctoral degree in mathematics in 1983. Thereafter, he was responsible for various research projects and the development of a state-wide computer network.
In 1995 he accepted an offer from the University of Kaiserslautern on a full professor position in the department of computer science in conjunction with heading the university's central computing department. His research group "Integrated Communications Systems Lab (ICSY)" within the department of computer science is working in the area of "Future Internetworking Architectures" based on software defined networking (SDN). Moreover ICSY is managing an experimental facility for networking research.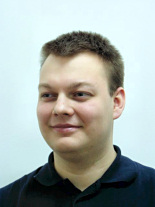 Radosław Krzywania
Poznan Supercomputing and Networking Center, Poland
Radosław Krzywania received the M.Sc. degree in Computer Science - Software Engineering from the Poznan University of Technology in 2003. He is working in Poznan Supercomputing and Networking Center as a network engineer. He is responsible for research and implementation tasks of GÉANT3 for develop AutoBAHN Bandwidth on Demand system. He is responsible for building and managing of network infrastructure for Future Internet Engineering polish national project and FP7 FEDERICA project. He is also interested in resources virtualization, efficient network utilization an management.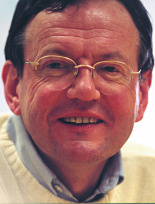 Dai Davies
Dante, UK
Dai Davies has degree in Engineering and Computer Science from Cambridge University and forty years of technical and commercial experience in the telecommunications sector.
After working in BT on a variety of telecommunications developments he moved to Germany to set up a European technical team working on ISDN. In 1983, he moved to a more commercial role in BT, where he headed up the Marketing and Business Development for BT's International division. In 1991, he left BT to run a European project based in the Netherlands that built Europe's first pan-European research network. This led to the creation of DANTE. DANTE was established in 1993 in Europe to provide European research and higher education institutions with International Networking services. Its current network GEANT, co-funded by the European Union is a world-leading research network.
Dai was General Manager of DANTE from its creation until 2011 when he moved to an advisory role.
Rolf Sperber
Alcatel-Lucent